When the GMS 2000 Grain Management Module is started for the first time the following message will appear.

When this message appears click on the 'OK' button and the Company information screen will appear. The critical information is both the State/Province and Country information. These Items MUST be entered or you will NOT get the correct Country specific calculations performed at Ticket entry or Contract Maintenance.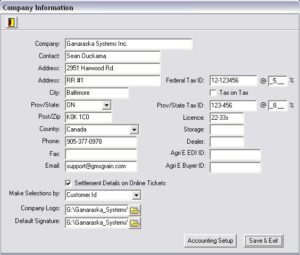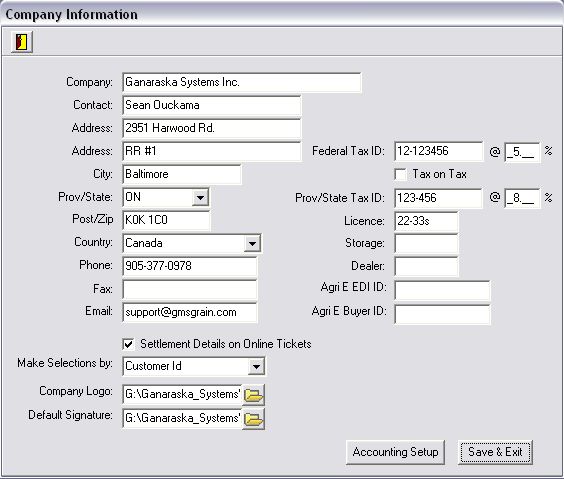 for company information click here
Now that the Company Info is complete you should go directly to the Grain Tables which will need to be set up to suit your business.
If you do not have all the available modules installed you may not need to complete all tables, i.e. if you do not have AR, AP, or GL you will not need to complete the GL accounts Table.