Our Grain Management Software offers grain elevators a fully automated solution to inventory control and accounting. GMS Systems gives elevator managers accurate positioning information in real-time, removing guesswork during negotiations and inventory decision making in one user-friendly package.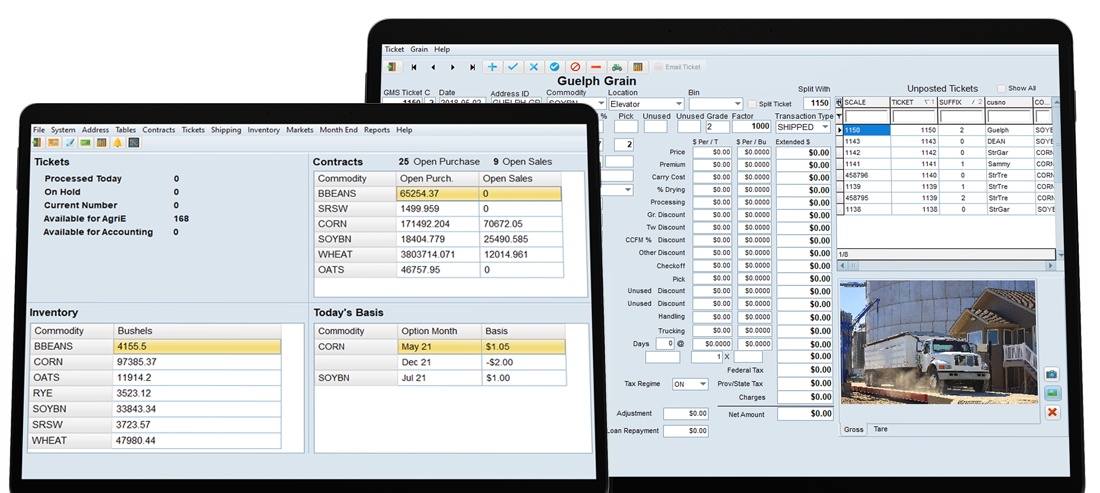 April 9, 2021
An overview of all the current features
March 5, 2021
You can now attach up to 2 pictures to each tickets (gross, tare). These pictures can be either from live…
August 5, 2019
You can now SMS directions straight from GMS.In the address book, under the Map tab is the ability to text…
"GMS support is great. It is so nice to either have the phone answered or your call returned to address an issue quickly and efficiently.
It's also nice to have your input taken into consideration, a new report you would like to see available for an example. Chances are if you're looking for a new report, someone else is too."
"GMS is a great inventory management software program. Customer information is quick to acess and the reports are easy to understand. We use the online ticket entry so my position is always current."