You can now SMS directions straight from GMS.
In the address book, under the Map tab is the ability to text the google map link and well and the directions to any North American number.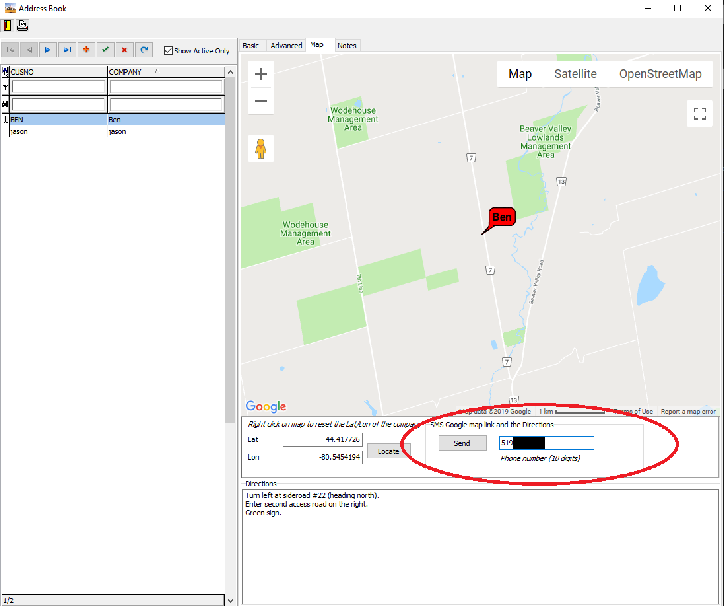 At the end of the year, you will be charged approximately $0.02 per message sent.