Grainview users (both you and your customers) now have access to 15-minute delayed CBOT data, under the 'Cash Bids' menu item on https://grainview.ca or the Grainview app.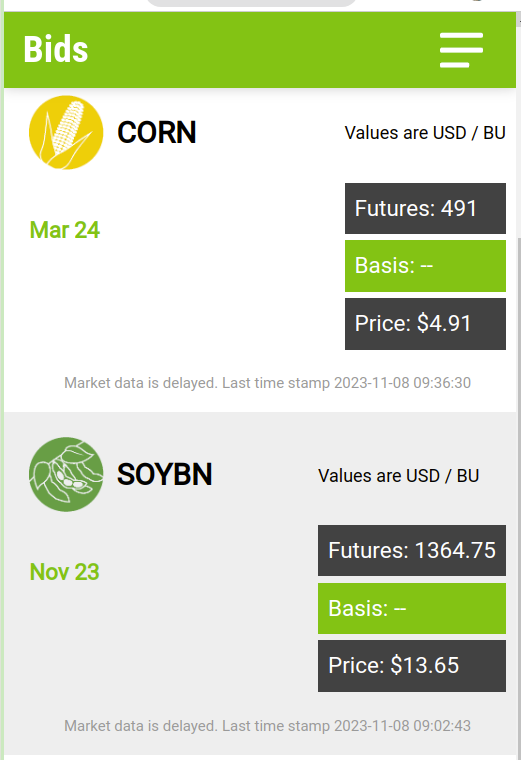 GMS users can now share basis information directly with Grainview users through the 'Markets->Set Daily Basis' menu. This update enables real-time notifications, keeping all your Grainview app users immediately informed. A newly published basis will generate push notifications to all your Grainview APP users.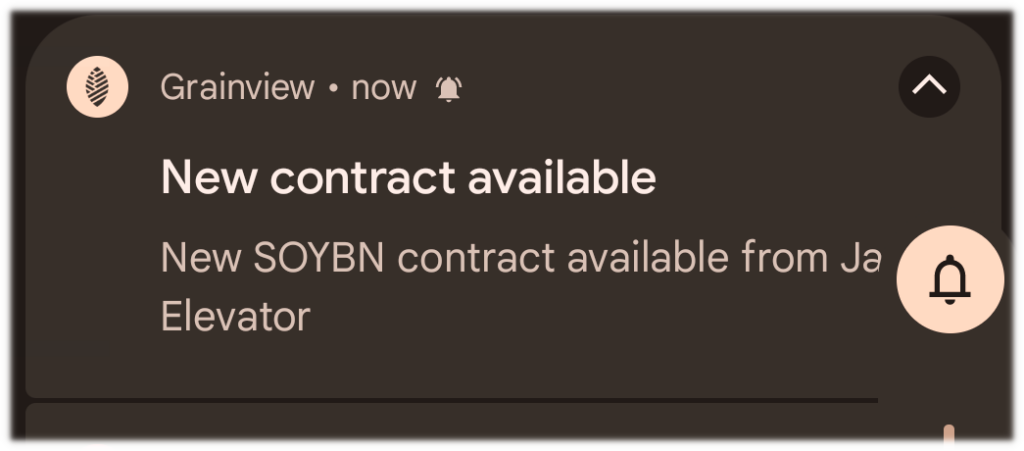 Here is the market data that has an associated basis.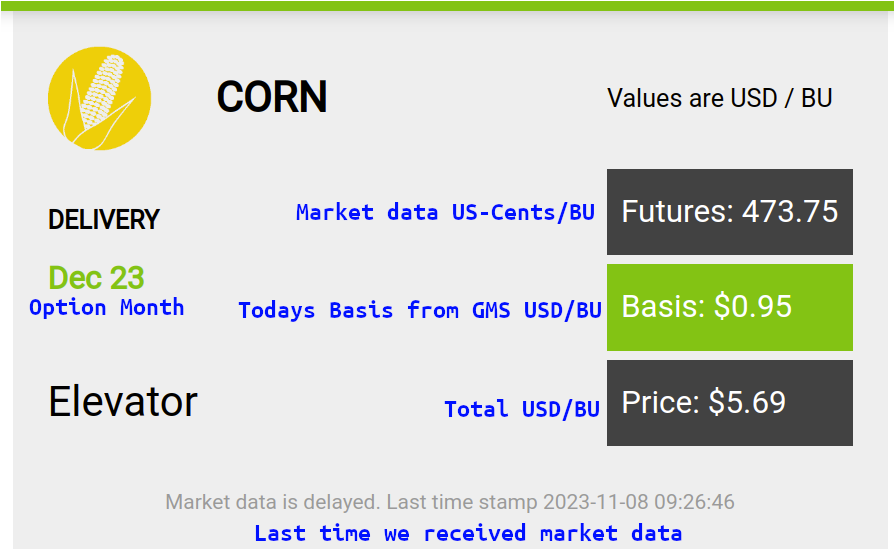 While these features mark a significant step forward, we are continually working to refine and expand our offerings:
Direct Contracting: We're developing a system for users to enter into contracts directly through the platform. Currently, users must contact the elevator to formalize agreements.
Currency and Unit: The system operates exclusively in USD/BU. We're exploring multi-currency and unit support for future updates.
Crop Year and Comments: Detailed transaction data like crop year and comments are in the pipeline for display on the cash bid page.
Delivery Specifications: At present, the delivery point defaults to 'Elevator.' Custom delivery points will be an upcoming feature.
Market Expansion: We are in the process of adding a wider range of commodity markets, which will be integrated by GMS staff.
If you have any questions on how this is setup, please contact support.