The Grain Inventory screen shows Total Inventory in the top Grid and details in the two lower grids.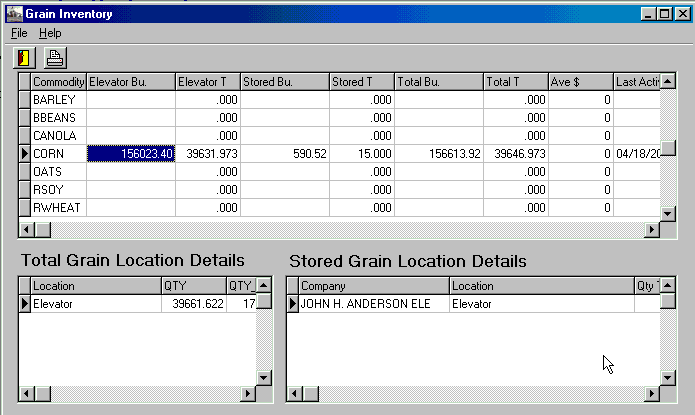 In the above example, the user has 156023.40 Bu or 39631.973 T of CORN, as elevator owned inventory and 590.52 Bu or 15.000 T of Producer stored inventory giving a Total Grain as 156613.92 Bu or 39646.973 T. You can cursor up and down to the commodity that you wish to view.
The lower half of the screen informs the user of where the elevator owned inventory is located. In the example, the user has 39661.622 T of CORN in the Elevator Conversely, the right hand box breaks out the producer owned storage of CORN by producer and where it is located.
NO Maintenance is permitted on this screen it is for inquiry only!
For Inventory Adjustments see Batch Ticket Entry.